WATCH: Has Dom Just Endangered Paul McKenna?
10 January 2017, 11:37 | Updated: 10 August 2017, 13:11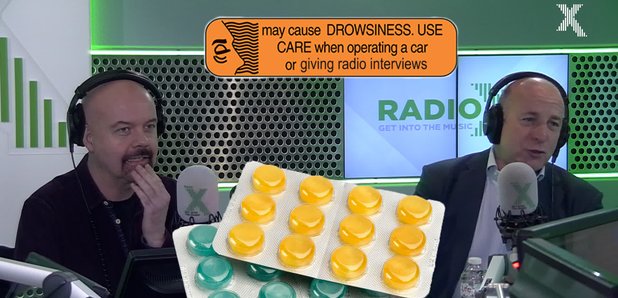 The hypnotist and self-help guru was on the Chris Moyles Show this morning. But has Dom just ruined the rest of his day?
This morning's guest was Friend Of The Show, Paul McKenna. Paul was feeling a bit under the weather, so Dom gave him a cough lozenge to ease his poorly throat.
Trouble is, as Dom revealed after Paul left the studio: "They're very strong and make you drowsy. Isn't he doing Loose Women today?"
Of course, this led Chris to imagine how the rest of Paul's day of TV appearances would pan out. Watch the clip: