WATCH: Chris Goes BANANAS At A Bizarre Tweet
27 September 2016, 10:30 | Updated: 2 August 2017, 10:46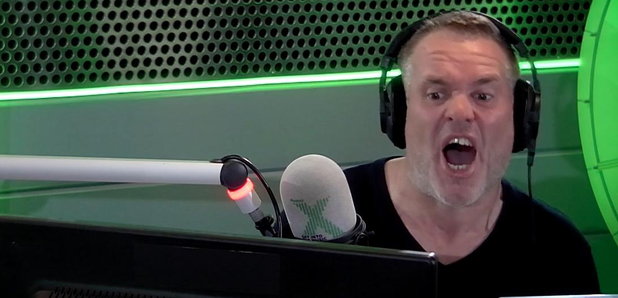 When someone tweeted, complaining about our charity event, Chris let rip with both barrels. And it was all live on air…
As you may know, Radio X is presenting a very special charity event next month.
An Evening In Conversation With Liam Gallagher will take place at Manchester's Etihad Stadium on Sunday 16 October, where the former Oasis frontman will be interviewed in front of an audience.
There are only 200 tickets for this exclusive event, and they're £150 each. All proceeds will go towards our charity, Global's Make Some Noise, which supports youngsters living with illness, disability or lack of opportunity.
We hope to raise a lot of cash to help a lot of very, VERY good causes - you can read about some of them here.
However, one tweeter thought that the price tag for these tickets was too high.
Chris, shall we say, disagreed with this point of view. And he let rip live on air.
Watch the video to see what he said.