The Chris Moyles Show - Today's Highlights (29 October 2015)
29 October 2015, 14:00 | Updated: 2 August 2017, 10:46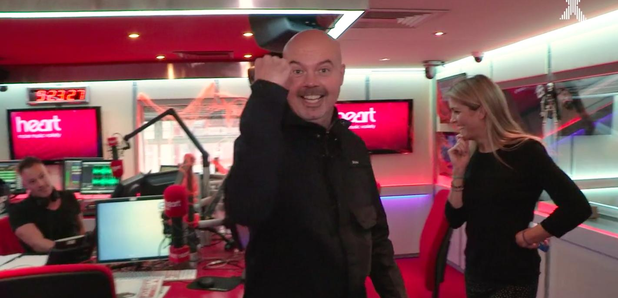 Today...Chris talks about the big company meeting thats taking place after the show. And, the team reinvade the Heart studio...
"You Get A Banana On Entry"
Chris and the team have a HUGE meeting after work. The whole company is invited. Producer Dave has been to one before and preps the guys.
When You Lose A Bet And Have To Kiss Toby Anstis...
During another rendition of Bad Dead James Brown, the team have a little disagreement. They place a bet and, well, you need to watch the rest.