The Chris Moyles Show - Today's Highlights (28 October 2015)
28 October 2015, 12:52 | Updated: 2 August 2017, 10:46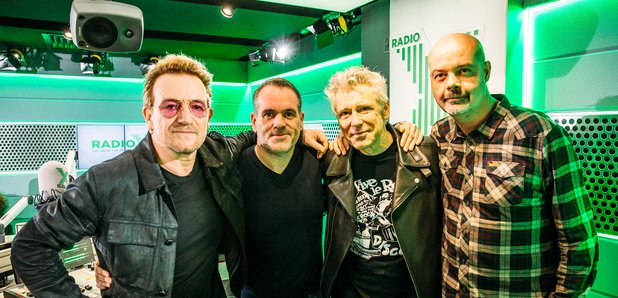 On today's magnificent show Chris and the team debate inappropriate baby names. Plus...U2 were here!
What's The Weirdest Name For A Baby?
Gary? Barry? Carl? Who names there children these things? Chris, Dom, Dave and Pippa discuss the curse of the bad name.
Dom plays the U2 quiz
They were Dom's dream guest, and it happened! Bono and Adam from U2 joined the team in the studio this morning and were, as you'd expect, amazing. Chris unleashed the ultimate U2 trivia quiz of them all. But who knows more about the group? Dom... or Adam and Bono?
PLUS...Chris Raves To Peter Gabriel
You can never tell what song is going to appear when you spin the Wheel Of Inappropriate Songs. But when it lands on one of those guilty pleasures, you can't control it. Well, Chris can't at least.