WATCH: The Chris Moyles Show - Today's Highlights (26 October 2015)
26 October 2015, 11:18 | Updated: 2 August 2017, 10:46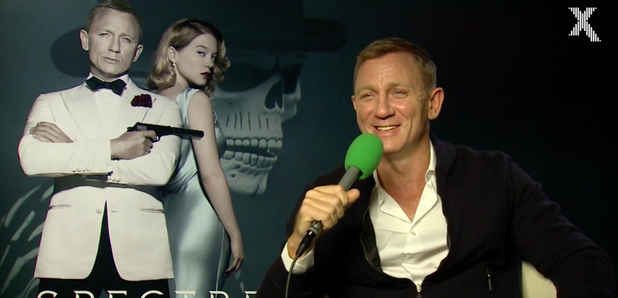 Today...Dom meets Craig, Daniel Craig. Plus, the team reveals to Dom whether or not U2 will be joining them on the show this week.
Dom Meets Daniel Craig
Dom and Dave headed off to a fancy hotel to meet James Bond himself, Daniel Craig. As well as a little fawning on Dom's part, Craig has revealed his views on whether there could ever be a bald Bond.
Chris Teases Dom About U2 Coming On The Show
Are they? Aren't they? As a U2 superfan, Dom is excited by the prospect of U2 coming on the show. After weeks of speculation, Chris finally has an answer for him. But is it the one he wants?
DID YOU SEE...Chris Gets His Own Back On Vernon
At the end of last week Chris well and truly got his own back on Vernon and pulled one of his finest pranks ever. Will Vernon retaliate though?