WATCH: The Chris Moyles Show - Today's Highlights (16 November 2015)
16 November 2015, 14:57 | Updated: 2 August 2017, 10:46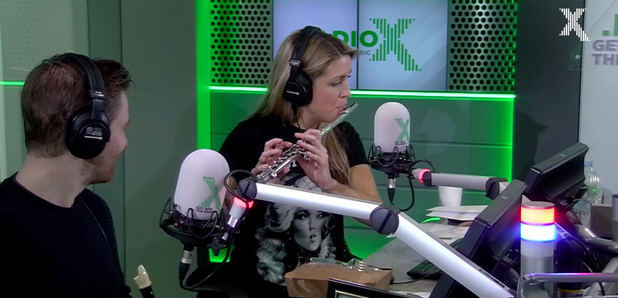 It's Monday and Chris and the team have kicked things off in tremendous style, with a Foo Fighters inspired game...
Chris Finally Got What He Wanted #TheWheelOfInappropriateTracks
The infamous Wheel Of Inappropriate Tracks has been raising our Head Of Music's blood pressure day by day since it started. Today was the worst yet, as the wheel landed on a certain global pop-star. Chris, however, was absolutely thrilled about it.
Pippa's Hilarious Game Ideas (1/2)
With no competitions running this week, Pippa thought it would be a good idea if the team play a fun game in the studio. Some of her suggestions were...well...questionable.