WATCH: The Chris Moyles Show - Today's Highlights (14 October 2015)
14 October 2015, 11:43 | Updated: 2 August 2017, 10:46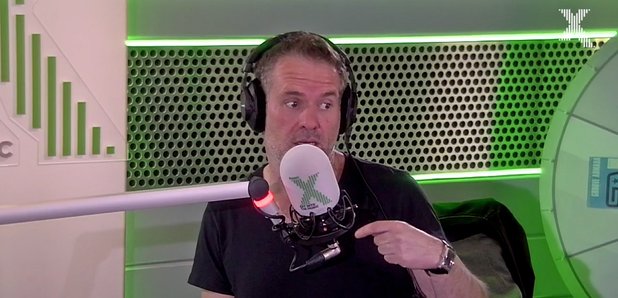 On today's show, we discover how dangerous the Radio X office is and find out what would happen if Chris ever rang in sick? The results aren't pretty...
If Chris phones in sick, what happens?
This is what would happen if Dom, Pippa and Dave were to present the show if Chris was off sick...
Find out how Chris very nearly lost his hand this morning
Because the Radio X office can be a risky place to work…
The best Ronnie Corbett impression ever?
Better than Steve Coogan or Rob Brydon? YOU decide. Close your eyes and listen.
And if that's not enough, here's possibly Dom's best impression yet
Go behind the scenes of Radio X and find out how we had "Sarah Millican" on air this morning…