WATCH: Toby Met Conor McGregor's Double, But Chris Wasn't Impressed
26 July 2017, 14:11 | Updated: 7 November 2017, 15:12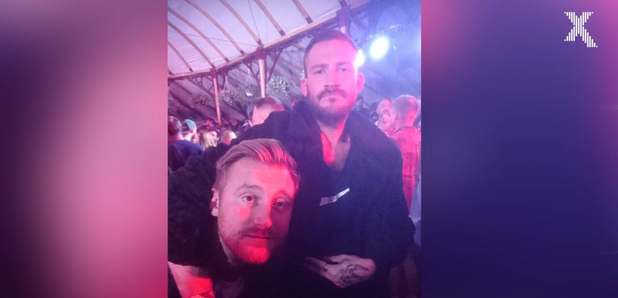 Toby was a bit worse for wear at Secret Garden Party, and he made a new friend.
We've all been there. You're out on a night out, you get a bit merry and you're convinced you've made a celeb spot.
When Toby went to Secret Garden Party last weekend, he thought he met a guy that looked so much like boxing legend Conor McGregor, he asked him to put him in a headlock. As you do...
Chris and the team reckon Toby's way off the mark here, but we kind of see it around the eyes and ears.
Watch our video to see if Toby had a point, or whether it was just that 24-hour bar.
Listen to The Chris Moyles Show on Weekdays from 6.30am-10am and on Saturdays from 8am-11am.
Listen back to the latest Chris Moyles show,and download the podcast here.