The Best Moments From The Chris Moyles Show In 2016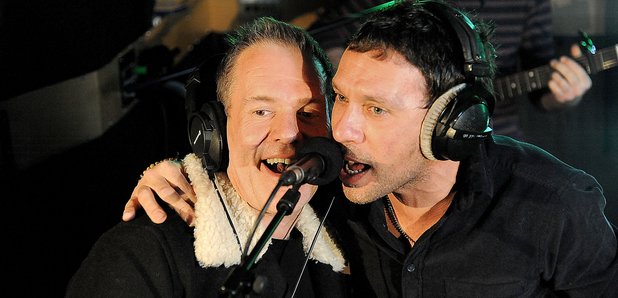 Celebrate the New Year by looking back at some of Chris' best moments!
2016. What a strange year. We lost a load of icons, the world changed in more ways than one, and Toblerone got a new design. However you feel moving into 2017, there's one thing that's certain - it's been a flipping brilliant year on the Chris Moyles Show.
From wigs, to pranks, to prosecco games and celebs, it's all been going on. Take a look back at some of the moments that made us laugh the most.
Here's to another great year!
Dom finally found out how Yoda floats
It was something that had fascinated our newsreader for a long time, and he FINALLY found out how they do it. Dom BECAME Yoda, and you lot flooded to Facebook Live to see him in action.
Pippa. Dave. Gimp outfits.
After "accidentally" ordering one too many gimp outfits, Pippa and Dave found themselves dressed up and thrown on the air.
Drunken antics at the Christmas party
Christmas party season can be a bit of a blur for us all, and this can't be truer than for Pippa and Dave. They came, they drank, they saw. And their hangovers made for some entertaining radio...
DOM. GOT. HAIR.
Yes! How could we forget the moment Dom was given a beautiful new wig and shocked the entire team?
And Pranked Salma Hayek With it
And what did he do with that hair? Well, he used it to prank celebrities, of course.
And Chris Had A Tiny Birthday Surprise
For Chris' first birthday at Radio X, we gave him one hell of a party, including a Shed Seven gig in our basement!
Here's to 2017!