WATCH: Chris Moyles Performs A Special Christmas Song And it's Actually Amazing
23 December 2016, 10:31 | Updated: 2 August 2017, 10:46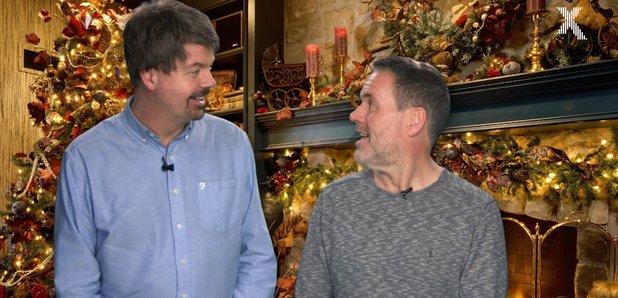 Chris and Dom took on Little Drummer Boy and smashed it.
Christmas is a time for being thankful and appreciative for all the good things in life. And seeing as you lot are such a wonderful bunch of listeners, Chris Moyles and his team wanted to record a special Christmas message to say thanks for listening!
So Chris and Dom performed their own, very special rendition of Little Drummer Boy. Sure, why not?
Make sure you keep watching all the way to end to catch the hilarious outtakes!
And as an extra treat, you can watch the outtakes below!
Merry Christmas everyone!