The Chris Moyles Show - Shed Seven surprise Chris for his birthday live on-air!
22 February 2016, 16:10 | Updated: 2 August 2017, 10:46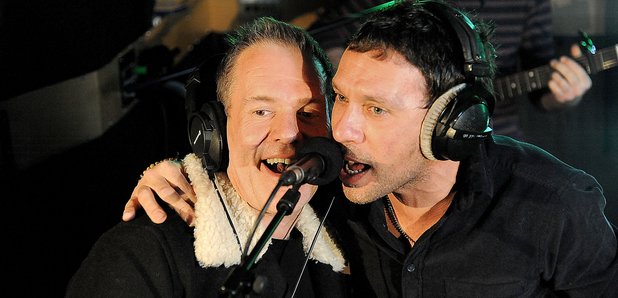 The legendary 90s band (oh, and FAVOURITE of Chris Moyles) kindly dropped by to play a session for Chris this morning. Only thing is, he didn't know!
WATCH: Chris gets surprised (twice) with a
Shed Seven
performance!
It's Chris Moyles' birthday! And what a bag of surprises did Pippa and the team organise. As well as a special, bespoke rap from Pato Banton (which you can watch below) the likes of Ricky Wilson, Tim Westwood, Emma Bunton, Peter Jones and loads more all dropped by to wish our breakfast superstar well.
Among all that, Chris' favourite band Shed Seven popped in and played a special session for Chris. It was awesome. Watch a clip below.
ALSO ON TODAY'S SHOW
INTRODUCING 'Baby You're Back' by Pippa, Dave and Dom feat. Pato Banton!
This is priceless. There are no words. Just watch.