WATCH: Ron Howard's Views On The US Elections Are Wonderful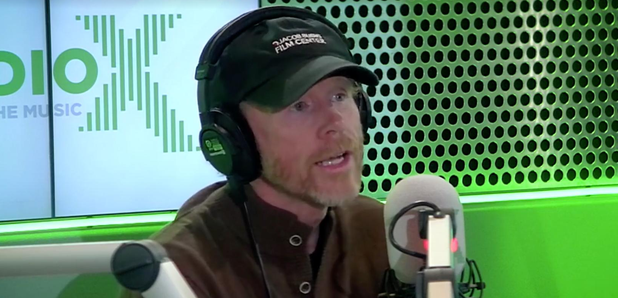 The director - and former Happy Days star - has been telling Chris what he thinks of the current state of the Presidential race.
Ron Howard is a legend. Not only was he actual Richie Cunningham in Happy Days, but he's made some incredible movies as a director: Apollo 13, Rush, the recent Beatles documentary Eight Days A Week and now the new Tom Hanks / Dan Brown movie Inferno.
But he's also been talking to Chris Moyles about the current state of US politics, particularly the race to the White House between Hillary Clinton and Donald Trump.
"He's a fantastic self-promoter and brand-builder," says Ron about Trump. "But he's just pitching his demagoguery out.
"The degree that it's working, I find it frustrating and disappointing."
And that's just the beginning.
You can watch Ron's whole comment here: