This morning Rob DJ made the team feel very uncomfortable
29 November 2016, 16:07 | Updated: 2 August 2017, 10:46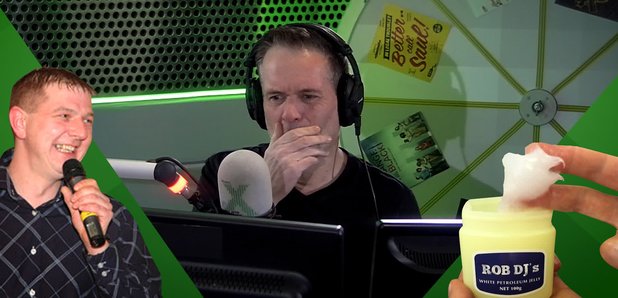 We love rob DJ but...wow. This morning was a bit much.
Each Tuesday we do this little thing (maybe you've heard of it?) called Rob DJ's Monday Night Pub Quiz. It's pretty self explanatory. Each week Rob asks us a bunch of questions and the team, well, tries to answer them.
This week, however, Rob gave away a little too much information, and left the team almost gagging!
You can watch the clip below.