Pippa's Reaction To Eating "Toxic Waste" Is Brilliant To Watch...
23 January 2017, 10:50 | Updated: 10 August 2017, 13:10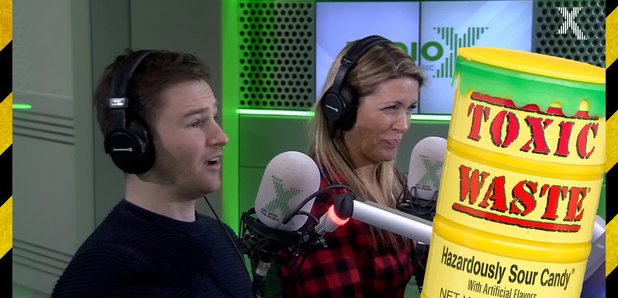 The team have been challenged to try some super-sour sweets… and the results are hilarious.
A very nice company has sent the team some super-sour sweets called "Toxic Waste". Oh dear.
The challenge is: who can keep a sweet in their mouth for the longest?
Chris goes first… then Dave with "Blue Raspberry" flavour.
Finally, Pippa gets lemon - a pretty sour taste already. Her expression is BRILLIANT.
Watch the clip: