WATCH: Pippa Had A Tattoo Lesson & Couldn't Stop Laughing
24 August 2017, 17:02 | Updated: 7 November 2017, 15:09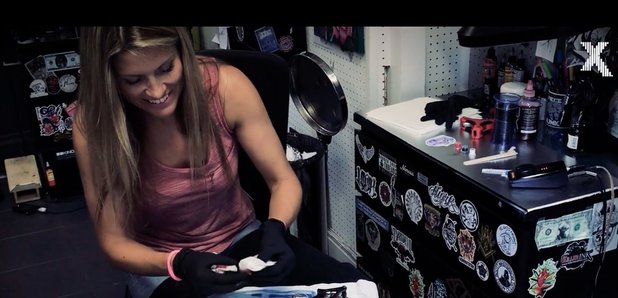 Toby vowed to let Pippa give him his first ever tat, and it's fair to say he's regretting it.
This week Pippa visited a tattoo parlour so she could get in her first ever lesson. Why, you ask? Well, because she needs to get some much-needed practice in before she gives Toby his first ever tattoo in a very tender place.
Toby - who's standing in for Chris Moyles this week - agreed to get a Rolling Stones logo tattoo courtesy of Radio X, and even allowed Pippa to do it.
Watch our video where Pippa learns the ropes, and quite frankly looks a bit shaky while doing it.
Good luck Toby!