Pippa and Dave's liquid transportation task got pretty messy
9 October 2016, 06:00 | Updated: 2 August 2017, 10:46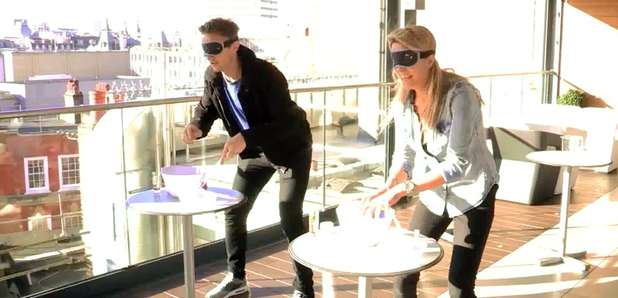 Who can transport the most liquid? Place your bets!
Pippa and Dave's liquid transportation task got pretty messy
This week the breakfast team partnered up with Dave's new show Taskmaster to see who could become champion of the inane task. Pippa and Dave were challenged to transport as much liquid from A to B as possible. Easy right? There's was just one problem, they were blindfolded. Things got pretty messy...