The Chris Moyles Show - Pippa and Dave eat BUGS live on-air!
5 March 2016, 06:00 | Updated: 2 August 2017, 10:46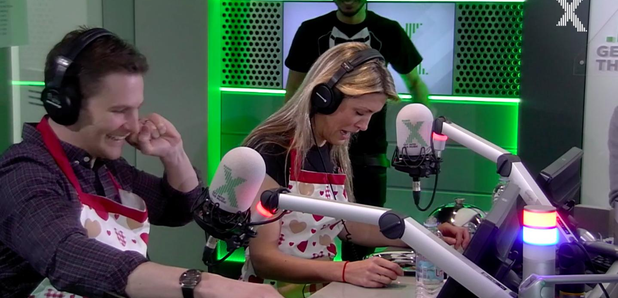 Sometimes weird stuff happens on this little radio show of ours...
WATCH: Pippa and Dave eat BUGS for Bear Grylls'
and it's HILARIOUS.
So because Bear Grylls has his new TV show out (

Mission Survive‬

on ITV, incase you didn't know) he challenged all our presenters to certain tasks; Vernon Kay had to
abseil down the building and Johnny Vaughan had to make fire. Pippa and Dave, however, had to EAT BUGS. Urgh. See how they got on!