The Chris Moyles Show - We challenged Keith Lemon to say a secret phrase on This Morning
27 February 2016, 06:00 | Updated: 2 August 2017, 10:46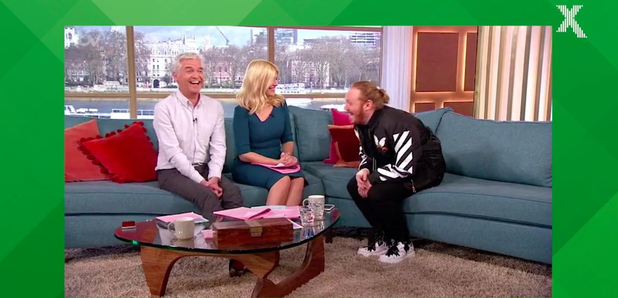 You've gotta love Keith Lemon, he'll give anything a go! Chris challenged him to sneak a little word into his interview with This Morning and, well, he gave it a good go.
When Keith Lemon came in this week he was nothing but fun. As well as revealing why he wears that bandage on his wrist (see below!) and taking a shine to Pippa, he was even up for playing along with a little game Chris wanted to play.
But did he manage to fool Holly Willoughby and Phillip Schofield? Have a look and find out...
ALSO THIS WEEK
Keith Lemon Reveals Why He Wears That Bandage On His Wrist