Ever Wondered How Street Performers Float? Dom Found Out
20 December 2016, 18:04 | Updated: 2 August 2017, 10:46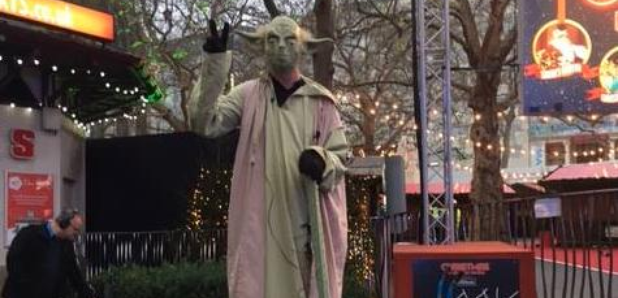 He always wondered how they did it, so Chris made it happen!
We've all seen them; those Yodas who appear to be floating. And, if we're honest, most of us can figure how they do it. Not our news hound Dominic Byrne though, who has always been fascinated by the flying performers.
So, as a special Christmas treat, Chris and Pippa organised for Dom to not only meet a floating Yoda, but to have a go at it too. Although Chris couldn't resist having a little fun with Dom too.
You can watch the video below.