WATCH: Ewan McGregor Was In "Floods Of Tears" After Watching T2 Trainspotting
24 January 2017, 09:49 | Updated: 10 August 2017, 13:10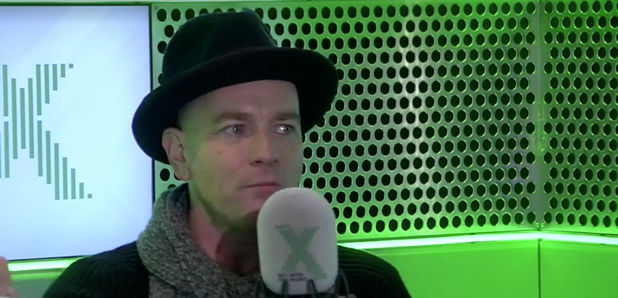 The actor told Radio X's Chris Moyles that seeing the Trainspotting sequel was like "looking back on (his) life".
Ewan McGregor has said he "was in floods of tears" after watching T2 Trainspotting.
The actor, who plays Renton in the 1996 classic and its upcoming sequel, told Chris Moyles on Radio X he watched the film in full for the first time at the premiere, revealing: "It was like looking back on my life in a way. It was so moving. I was in absolute floods of tears by the end of it."
Watch him talk about the film to Chris and the team here:
Talking about the film's director, Danny Boyle, McGregor gushed: "I was totally moved by it."
He added: "I was so impressed with what Danny Boyle's done. I mean. He's really amazing isn't he?
"He's just the best. The way he takes all the elements of film making-the acting, the script, the design, the cinematography and the music.
"His real mastery of music. He's really got his finger on the pulse; he knows about music; he knows what people are listening to. When he puts them altogether it's in such a magnificent way."
T2 Trainspotting is set for release on 27 January.
See its trailer here:
Find out what you can expect from the film below: