Ed Sheeran's "Friend" Has Some Choice Words About Castle On The Hill
17 January 2017, 13:52 | Updated: 10 August 2017, 13:11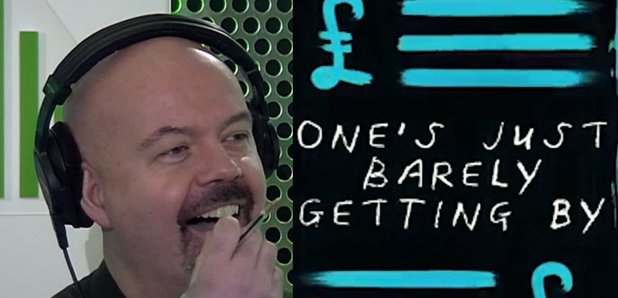 Watch as Chris is joined by a special guest, "who's barely getting by," and who is definitely not Dom.
Ed Sheeran's mate made a surprise appearance on the Chris Moyles show (kinda), and wasn't too happy about being ht inspiration for his Castle On The Hill single.
Chris and the team had a listen to the some of the lyrics on the Divide track, and had a very special visit from a disgruntled friend who's waiting for a cheque".
Watch him below:
Dom - er - we mean Ed's "friend" also let us know what happened to the one who "left to sell clothes" and the one who "works down the coast," despite living miles away from them in a bedsit in County Durham.
And no... we have no idea why Dom's putting on a Geordie accent when Ed grew up in Suffolk, but it is pretty hilarious.