Ed Sheeran: "Justin Bieber Paid For My Year Off"
9 January 2017, 13:11 | Updated: 24 December 2019, 13:07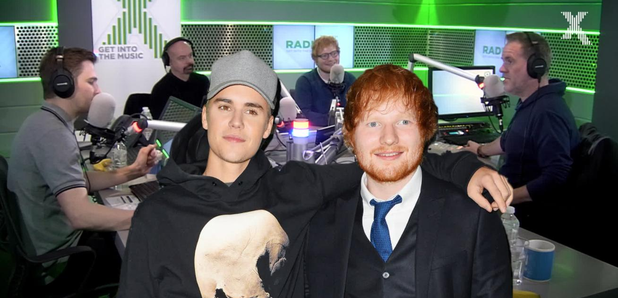 The singer-songwriter told Chris Moyles how writing Bieber's Love Yourself helped fund his travels.
Ed Sheeran has revealed that Justin Bieber paid for his "year off".
The singer-songwriter appeared on The Chris Moyles show, and shared the motivation behind penning songs for other stars.
When Moyles then teased the 25-year-old about making him like the 22-year-old's Love Yourself single, Sheeran replied: "That paid for my year off".
Watch the clip below:
Talking more about writing songs for the likes of Bieber and Major Lazer, Sheeran said: "It was a very conscious decision, 'cause when you take a year off, you have no money coming in".
Meanwhile, the Castle On The Hill singer also revealed that he created the artwork for his Divide album, and borrowed some tools from world-renowned artist Damien Hirst.
Watch the lyric video for Castle On The Hill, which is our Radio X record of the week: