Dom Got Reunited With His German Exchange Pal & It Was Really Awkward...
26 January 2017, 15:50 | Updated: 10 August 2017, 13:09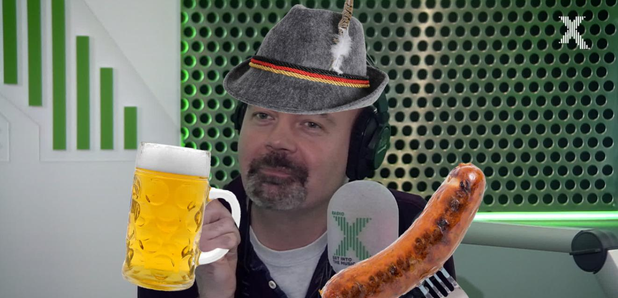 Chris and the team totally pranked Dom by re-introducing him to "Boring Boris".
Today, Dom shared the memory of his long-lost German exchange friend Boris, who he dubbed boring.
Only problem is, Chris and the team decided to totally mug him off by having "boring Boris" on the line, making for a pretty awkward situation.
Watch what happened when Dom and "boring Boris" chatted live on air for the first time in almost 30 years.
Find out what happened here:
Boris' friend from school is a Radio X listener and heard Dominic bad mouthing him.
It turns out they didn't have that much of a dull time in Germany, either, as Boris drops Dom right in it.
Touché Boris!