WATCH: Dom Made Jennifer Aniston Feel VERY Awkward...
7 December 2016, 12:22 | Updated: 2 August 2017, 10:46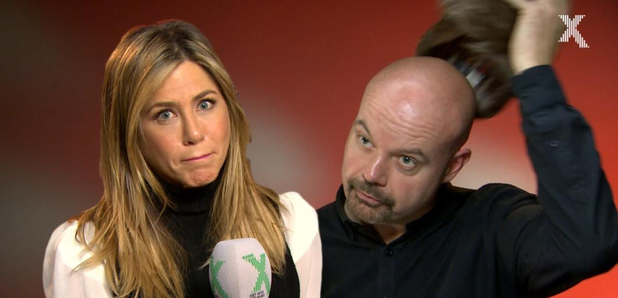 Watch the cringe-worthy moment Dom whipped his wig off for the Hollywood star.
Dom met Jennifer Aniston this week to chat about her new festive movie, Office Christmas party, and things got really awkward - ESPECIALLY when he whipped his wig off!
Watch Dom's interview with the Friends star (if you can):
Could it BE any more cringe?