Watch Dom Totally Embarrass Chris In Front Of Keanu Reeves
15 February 2017, 16:26 | Updated: 10 August 2023, 14:41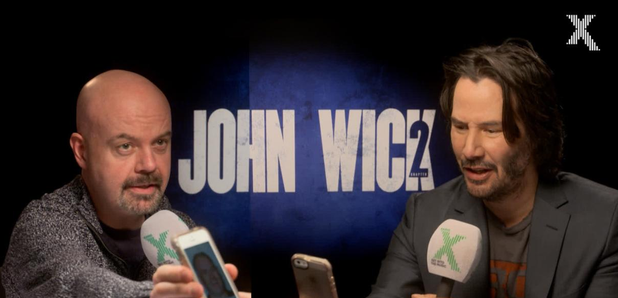 See Keanu in his best acting role yet; the role of someone who remembers Chris Moyles!
Dom went to visit Keanu Reeves to talk about his new John Wick film, but he couldn't resist embarrassing Chris by asking the actor if he remembered him. Watch our clip to find out how they got on here:
Sterling efforts Dom. If that wasn't enough, he then played the awkward "thank you game".
We reckon that's revenge for Chris digging up his old German exchange student mate!
Relive that cringeworhty moment again here.