Dom Got An Email From Stannah Stairlifts And He's Not Happy
20 February 2017, 13:49 | Updated: 10 August 2023, 14:41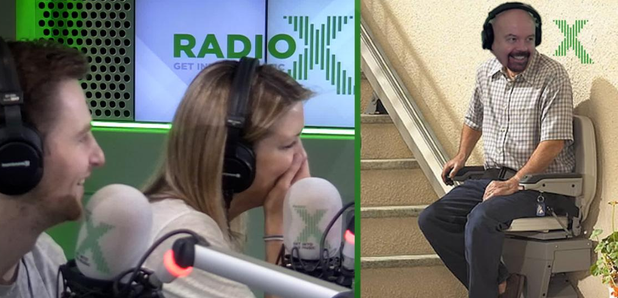 Watch Dom get pranked AGAIN by Chris and the team.
Today Dom received a very important email from Patrick Stannah, the Managing Director of Stannah Stairlifts.
Unfortunately for Dom he's been pranked by someone, who reckons he might need a helping hand up the stairs sooner rather than later.
See his reaction below:
Needless to say, Dom isn't impressed, and he reckons "somebody has being a little silly".
Chris swears he hasn't got anything to do with him, but something tells us he's being a little economical with the truth!
Either way, Dom should probably not let it get to him, because stress is very ageing. He might end up needing one after all...