Day 9 Of The Whiskey Advent Calendar And Dave's Struggling
9 December 2016, 11:12 | Updated: 2 August 2017, 10:46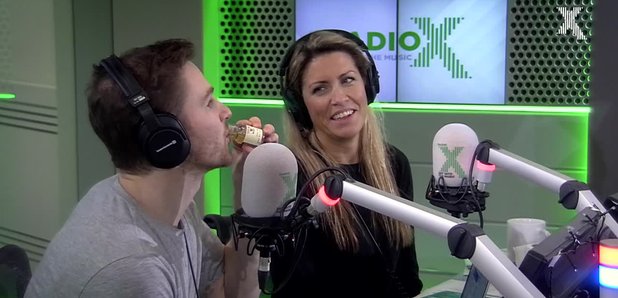 Masterman is finding it difficult to stay coherent as the booze-fuelled Christmas countdown continues…
As you may have heard, Chris and the team have been sent a very special advent calendar… full of whiskey.
Each morning until Christmas, Dave has to take a shot of some very nice examples of the spirit.
It's not always easy to drink a nip of 46% whiskey at that time in the morning, and Dave is beginning to find it difficult to describe the flavour.
It's aroooo… arom… what?