WATCH: Dave Ate The "Hottest Chilli In The World" And Totally Smashed It
8 February 2017, 17:01 | Updated: 10 August 2023, 14:41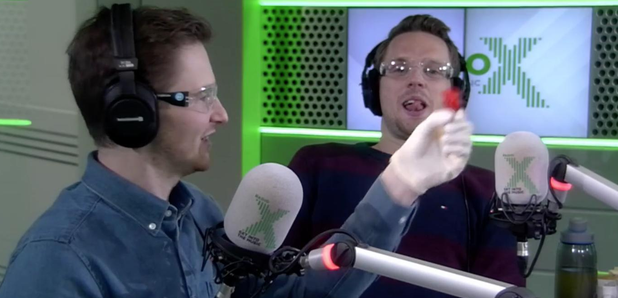 Watch Dave take on the Carolina Reaper in his stride.
Today Dave took on Greg's ultimate chilli challenge, and absolutely nailed it.
Then he was finally given the Carolina Reaper- dubbed the Guinness World Record hottest chilli in the world and rated at an eye-watering 2.2 million units on the Scoville scale.
Watch his attempt in our Facebook Live video below:
Is it just us, or does Chris seem really disappointed that he's not in terrible pain?
Dom was still suffering over a measly jalapeno though!