The Chris Moyles Show on Radio X - starts Monday 6.30am
18 September 2015, 00:09 | Updated: 2 August 2017, 10:46
After a summer of speculation with more gossip than there was sunshine, it's finally here! Today, we can confirm the launch of the most hotly-anticipated new radio station across the UK in recent years, and the long-awaited return of one of radio's biggest personalities.
On Monday September 21st Chris Moyles will be back on the air from 6.30-10.00 am to give the nation its first taste of Radio X, a brand new national radio station playing the best fresh rock and guitar-based music across the UK.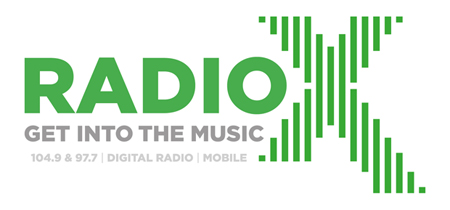 Also confirmed are household name presenters Vernon Kay on mid-mornings, Johnny Vaughan at drive and Kaiser Chiefs frontman Ricky Wilson at weekends.
This concludes several months of guesswork from the media industry, with more big names mooted than there have been rumours about Oasis getting back together. Together with Chris Moyles at breakfast, they will inject a huge dose of personality into the new station.

Vernon Kay, Radio X mid-morning presenter, said: "I'm excited to be getting back on the radio. The launch of Radio X is the dawn of a new era in radio. There is a real buzz around the station because we know that this is going to be a lot of fun… It's going to be a real honour to have Chris Moyles as my warm-up, bringing his unique style of broadcasting back onto the radio waves."

Johnny Vaughan, Radio X drive time presenter, said: "They say there's nothing better than that 'new car' smell. Well, there is… it's the smell of a brand new drive time show on a brand new radio station being listened to in that brand new car! Great Britain needs great banter and I can't wait to be back on air five days a week talking to people up and down the UK as we get them home with a bit of a laugh and some awesome music!"

Ricky Wilson, Radio X weekend presenter, said: "Radio X was the first station to invite me and the band down for a session, way before we were even called Kaiser Chiefs. They were right there for us and many, many other bands from the very beginning of their histories, through all incarnations, career ups and downs, break ups and come backs. Even talking recently to other bands and musicians about the station, everyone has very fond things to say about it, so it makes me both proud and excited to be right there at the beginning of a new chapter as Radio X launches as the new rebel of the airwaves."

Radio X will be home to the world's freshest rock and guitar-based music, playing the biggest songs from these genres. Regulars on the playlist will include Florence And The Machine, Mumford And Sons, Blur, Arctic Monkeys, Noel Gallagher's High Flying Birds, The Maccabees, Radiohead, Nirvana, The Smiths, Royal Blood, Kasabian, Catfish And The Bottlemen and Kings Of Leon.

Radio X will launch right across the UK on Monday September 21st at 6.30am with a new multi-million pound national advertising campaign. In the coming months, Chris Moyles will hit the road with some of his favourite bands and artists to bring listeners across the country a series of exclusive live music events. The strapline for the brand new Radio X is "Get into the Music".

Radio X will be available all across the UK on the digital radio platform D1, as well as on 104.9FM in London and 97.7FM in Manchester from Monday September 21st 2015. Its brand new mobile app will launch before September 21st.