WATCH: The Chris Moyles Show On Radio X - Week 3 Highlights
9 October 2015, 11:07 | Updated: 10 August 2023, 14:41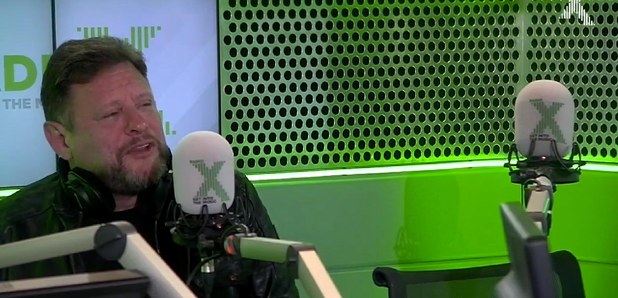 It's been another big week here at Radio X towers - on the Chris Moyles Show, Rob DJ brought back the Monday Night Pub Quiz, Pippa rang the White House again to see if President Obama would come on the show and Elijah Wood popped by. Take a look at the highlights.
Chris Relives One Of Shaun Ryder's Biggest Fails.
Shaun Ryder popped into the Radio X office on Friday and charmed the whole team. Chris told a story about the Happy Mondays frontman at Wembley Stadium trying to hide his booze...
ROB IS DJ IS BACK!
You asked for it, so we delivered. Rob DJ made his great return to radio with his pub quiz and, trust us when we say, he did not disappoint.
Pippa Calls The White House
The team are still desperately trying to get Barrack Obama on the show. Pippa tries her absolute best in this clip, which is still pretty rubbish.
Dom Gives Elijah Wood The Vaguest Directions Ever
Elijah Wood dropped by to talk about his new movie (Cooties) and talk about life in L.A. Dom tried to join in, but kind of failed.
Olly Murs Gatecrashes Radio X
On Thursday it was all about Global's Make Some Noise, Radio X's charity, and Olly Murs forced his way into the studio. It wasn't all bad though, because Murs and Chris made a little wager...