WATCH: Chris Moyles. Chris Tarrant. And Thomas The Tank Engine.
2 May 2017, 12:13 | Updated: 10 August 2017, 12:59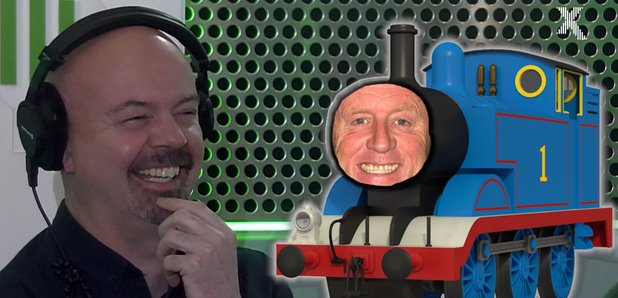 This is incredible.
You may not realise it, but Toby Tarrant does the "early breakfast" show on Radio X, handing over to Chris and the team at 6.30am. Toby's dad is, of course, Chris Tarrant, former Capital Radio host and Who Wants To Be A Millionaire legend.
Listeners have been sending in questions for Toby about his famous dad - one of which is does Chris Tarrant have a huge model railway set in his loft? Maybe not, but imagine if he had one of those Thomas The Tank Engine kids' rides in his house… or, rather, let Chris set the scene for you!