WATCH: Chris And Dom Went All David Bowie & Bing Crosby
25 December 2017, 06:00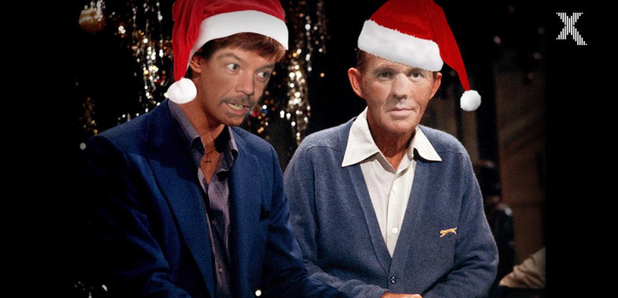 To mark 40 years since this Christmas Classic originally happened, here's Chris Crosby and Dom Bowie's rendition of The Little Drummer Boy.
Chris and Dom got into the festive spirit by re-imagining David Bowie's duet with Bing Crosby on his Merrie Olde Christmas show.
Just in case Bowie's appearance wasn't surreal enough in 1977, Dom's impression of him has definitely just taken things up a notch!
Watch their "sacrilegious" take on the Christmas classic below:
Oh dear. Don't give up the day job guys.
Watch David Bowie and Bing Crosby's original duet of The Little Drummer Boy and Peace On Earth here:
Anyone else starting to feel seriously Christmassey?