The Chris Moyles Show Highlights - Chris "Accidentally" Reads Out Pippa's Mobile Number
21 January 2016, 14:21 | Updated: 2 August 2017, 10:46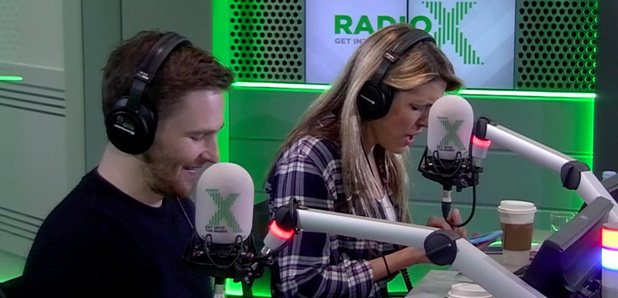 Today Chris played little game with the team and their mobile phone numbers. He may have got a little carried away.
Chris 'accidentally' read out Pippa's mobile number earlier...
Pippa has been approached a few time since the start of the show regarding her phone number. Today Chris may have finally stopped folks needing to approach her at all. It all started as a friendly game, and now it may well be out there...
Also from today's show...
Dave still can't handle that delay button (despite his best efforts)...
It's simple. Chris presses a magical button on the desk and everything Dave says he hears back in delay. It makes it VERY tough for Dave to speak. It also makes it very funny for us to watch.