WATCH: A Cat Responds To Dom's Command - It's Incredible!
24 December 2017, 06:00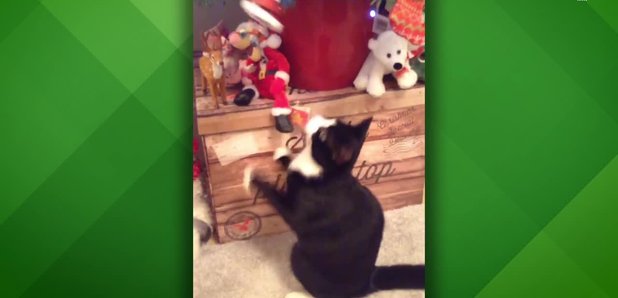 You SERIOUSLY haven't seen anything like this. It's frankly remarkable.
Last Christmas, Chris and the team asked listeners to send in the names of their pets to give some festive shout-outs to the nation's cats and dogs.
One young feline, Hartley, has been causing grief for his owner by playing with the ornaments on the Christmas tree.
Step in Dominic "The Cat Whisperer" Bryne. Watch what happens when Dom takes control of the situation. Unbelievable scenes. Toby Tarrant doesn't know WHAT to say.