Chris Moyles' mystery guest had a very special Christmas song
18 December 2019, 22:27 | Updated: 19 December 2019, 10:52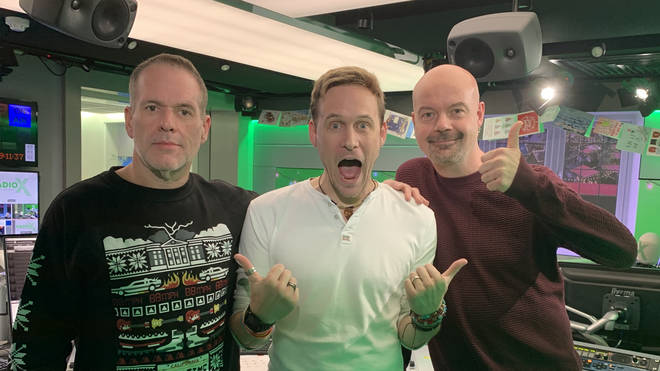 Can Chris identify the infamous Matt Hulbert of Merry ChrisMoyles Everyone fame?
In 2015, when Radio X launched, a guy called Matt Hulbert wrote a Christmas song about his excitement about Chris Moyles returning to radio.
It sat on YouTube for four years, picking up a tiny number of views, until it came to Chris's attention a few weeks ago.
He played it on-air and got a lovely reaction from the listeners.
Someone Chris knew, Dave Bethell, heard the song and thought he'd give it a remix – so Dave got in contact with Matt Hulbert, did some fancy stuff to it, and made it sound like a proper record.
Matt then put the new version on the Google Play Store, Apple Music Store and Amazon Store.
If you can't get enough of Matt's song, download them from these platforms and get him into the UK Top 40!
Now, after a few plays on-air it appears to be doing rather well!
Needless to say, Matt is absolutely beside himself with excitement about it all - especially when we invited him in to be today's "Who Are You?" guest. Will Chris guess his identity? Watch and find out.