YouTube sensation Zoella shares picture of "random man," turns out to be David Gilmour
9 February 2016, 12:08 | Updated: 25 April 2016, 15:14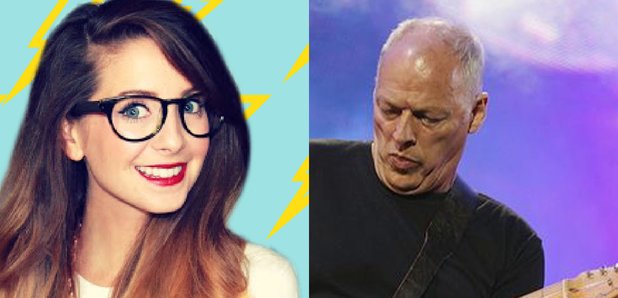 The photo that the YouTuber shared of the Pink Floyd guitarist has resurfaced online... with some hilarious comments.
YouTube superstar Zoella has made a slight online faux pas. As Metro reports, an old image on her Instagram account has resurfaced where she appears to call Pink Floyd guitarist David Gilmour a "random man."
Let us explain. Zoella, the social media behemoth, shared a beautiful photo nearly a year ago of a man walking his dog on a beach.
The photo was accompanied by the caption "I took this photo of a random man & his dog & other photos on the beach at sunset today! Click the link in my bio to give it a read. :) ." Eventually the online world discovered the mistake and some of the comments are just brilliant.
Spaceoddity2304 said "I wish I could randomly bump into a music legend and his dog."

And Bboudica added "Jesus! hahahahaha... Humanity will talk about this "random man" and his music by the next 500 years.."
Mitchkozack simply added "That's fucking David Gilmour!"
You can see the post below.
Admittedly, Zoella isn't particularly known for her musical knowledge (rather, her YouTube beauty tips) but we thought she might have an idea of who David Gilmour is. Someone send her a copy of Dark Side Of The Moon, pronto.