This Study Explains Why People Hate Nickelback So Much...
15 April 2016, 12:36 | Updated: 15 April 2016, 12:42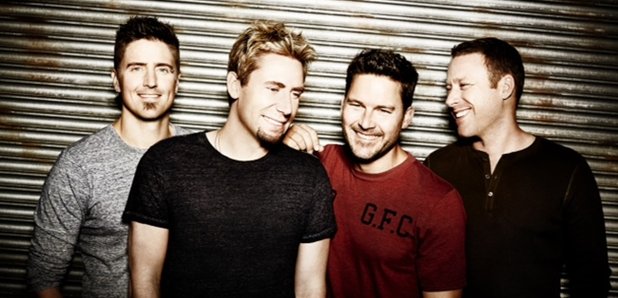 Research undertaken by a Finnish student, Salli Anttonen, may explain why the Canadian band get so much flack.
Despite Nickelback selling over 50 million albums and achieving global success with hits such as How You Remind Me and Rockstar, they're often the butt of many a music-based joke.
However, as reported by Buzzfeed, there's a study entitled, Hypocritical Bullshit Performed Through Gritted Teeth: Authenticity Discourses in Nickelback's Album Reviews in Finnish Media, that thinks its nailed the reason why...
In a lengthily-titled essay that would make The 1975 jealous, Salli Anttonen studies over a decade's worth of Nickleback gig reviews and discovers that the bigger the Canadian band got, the worse their reviews got.
The Finnish student - who used to be a fan - finds the band are often so disliked because they are seen as lacking "authenticity" and "a sincere identity".
Anttonen cites their generic sound and adherence to an existing rock sound, has a lot to do with the hate, saying "Nickelback is too much of everything to be enough of something.
"They follow genre expectations too well which is seen as empty imitation."
She adds that their decision to allow Rocskstar to feature on a furniture advert is a key factor, arguing that music lovers and rock critics alike see themselves as "protectors of originality" and integrity.
Just in case you've forgotten it, watch the DFS advert below:
So, basically they're just too successful?
Not only are the band Canada's biggest export, but they're also the US' second best-selling foreign music act of the noughties after The Beatles.
Somehow we reckon Chad Kroeger and co. are having the last laugh.