Tom DeLonge Writes Open Letter To Fans: "All Of This Makes Me Really Sad."
28 January 2015, 17:43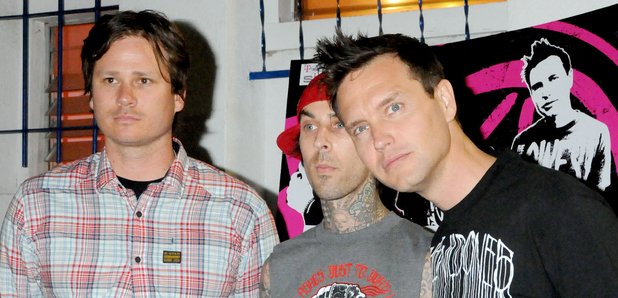 Following a war of words about whether Tom DeLonge has quit the band or not, the guitarist has made an official statement.
In an escalating battle that had been fought via press releases, media interviews and online messages, Blink 182's Tom DeLonge has taken to Facebook to write a "Letter To The Fans."
In the open letter, DeLonge has said "I love Blink and am incredibly grateful for having it in my life. It has given me everything...At the end of the day, all of this makes me really sad. Sad for us. Sad for you- that you're witnessing this immaturity."
"And even as I watch them act so different to what I know of them to be, I still care deeply for them. Like brothers, and like old friends. But our relationship got poisoned yesterday. Never planned on quitting, just find it hard as hell to commit."
Matt Skiba has been recruited to replace DeLonge for upcoming festival dates the band are set to play, which led to Mark Hoppus and Travis Barker putting out a statement to say that Tom had quit the band "indefinitely".
Previously, Travis Barker and Mark Hoppus issued this statement: "A week before we were scheduled to go in to the studio, we got an email from his manager explaining that he didn't want to participate in any Blink-182 projects indefinitely, but would rather work on his other non-musical endeavours.

"No hard feelings, but the show must go on for our fans."

Things escalated even further when Tom posted this Instagram:




Travis Barker went on to say that he and Hoppus "always covered" for DeLonge. He told Rolling Stone: "Why Blink even got back together in the first place is questionable."
Blink 182 performed at Reading And Leeds Festival in 2014. You can see highlights from the weekend here.