Weather Forecaster Adds Batman v Superman Puns To Her Epic Report
29 March 2016, 16:51 | Updated: 25 April 2016, 13:27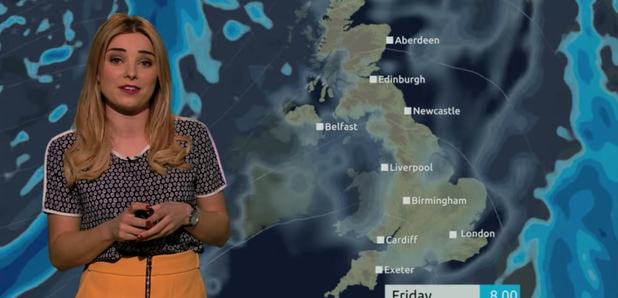 Sian Welby's shared her love for the superheroes with a themed weather forecast.
A weather reporter has created a pun-tastic Batman v Superman-themed forecast, which has so many hidden references you'll struggle to spot them all.
Channel 5's Sian Welby had a little fun with her weather forecast on Bank Holiday Friday (25 March), seamlessly slipping in 20 Batman and Superman-associated words, including X-Ray vision, Harley Quinn, Gotham, Lex and Steel.
Watch her forecast below and see if you can catch them all:
Now that's impressive.
Batman v Superman: Dawn Of Justice, starring Ben Affleck and Henry Cavill, is out now.
Pictures: YouTube/Channel 5