WATCH: These Are The Top 20 Bands In The World...
15 July 2017, 12:00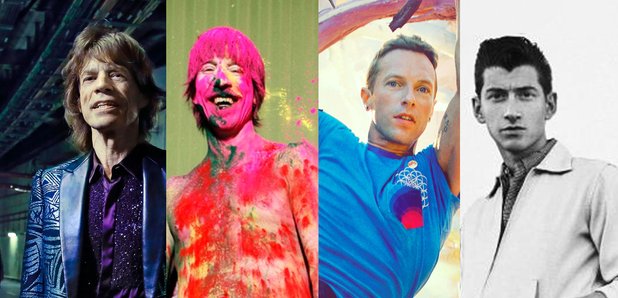 See the full chart here, which is based on the number of music streams.
Coldplay has topped a list of the Top 20 most popular bands in the world based on their amount of streams.
The chart, which has been compiled by Spotify, found Chris Martin and co. to be the most played band, with US duo Twenty One Pilots in second place.
Watch Coldplay invite a wheelchair user on stage during their Dublin gig:
The Beatles have come in at third place, which is pretty respectable considering they only made their back catalogue available on streaming sites in December 2015.
Unsurprisingly, US artists dominate the chart, with the likes of Linkin Park, Red Hot Chili Peppers, Metallica and Green Day in at fifth, seventh and 11th respectively.
Watch Red hot Chili Peppers reunite with Jack Irons to honour their late guitarist Hillel Slovak:
However, legendary bands flying the flag for Britain along with The Fab Four include Queen, Pink Floyd and The Rolling Stones.
Nirvana represents the grunge contingent at number 17, while Arctic Monkeys and Kings Of Leon do it for noughties indie at number eight and number 20 respectively.
See Arctic Monkeys cover their debut album on Ukulele:
Watch Kings Of Leon reveal how they'd explain Sex On Fire to their kids:
See the full Top 20 below:
1. Coldplay
2. Twenty One Pilots
3. The Beatles
4. Linkin Park
5. Red Hot Chili Peppers
6. Panic! A The Disco
7. Metallica
8. Arctic Monkeys
9. Queen
10. Fall Out Boy
11. Green Day
12. AC/DC
13. Pink Floyd
14. Blink-182
15. Paramore
16. Guns N' Roses
17. Nirvana
18. The Rolling Stones
19. The 1975
20. Kings of Leon