WATCH: The Strokes Talk Super Bowl & Playing Basketball With Obama In New Interview
27 May 2016, 09:00 | Updated: 27 May 2016, 12:16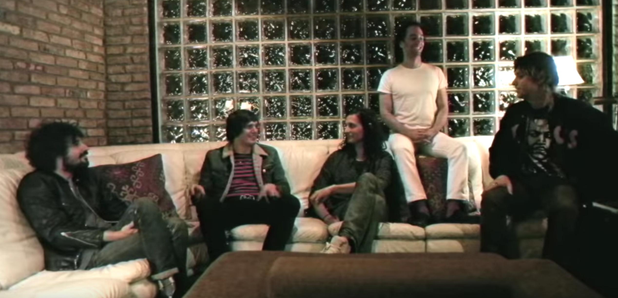 See the band give their first interview together in a decade to coincide with the news of their Present Future Past EP.
To celebrate the news of their Future Present Past EP, The Strokes have given their first interview in a decade.
Uploaded to the Cult Records NYC YouTube account, the video sees the band have an informal chat about everything from playing the Super Bowl, to the Internet, to Nikolai's obsession with playing basketball with President Barack Obama.
Watch the video below:
Now that's definitely insightful.
Yesterday Julian Casablancas unveiled new material from their upcoming Future Present Past EP on his brand new SiriusXMU radio show.
Get all the information on the EP below: