Watching A Popcorn Kernel Pop Between Hair Straighteners Is Strangely Satisfying...
19 April 2016, 13:34 | Updated: 25 April 2016, 13:21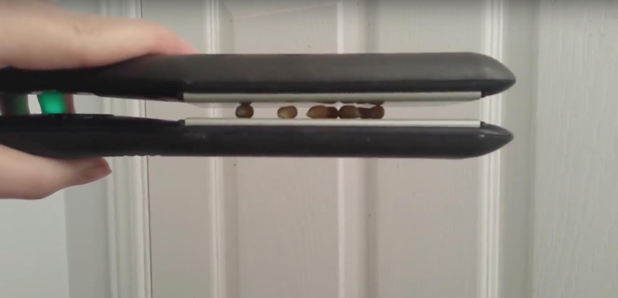 Watch the YouTube video that's making everyone a little peckish.
We've seen plenty of random ways for cooking food on the internet, but hair straighteners is definitely a new one.
YouTube user HopeEternity17 tried to cook popcorn kernels with the electrical beauty product, and its surprising how good it feels to see the finished result.
Watch the clip below:
Just 100 more Kernels and she might have a full bowl to snack on!
And just in case you're wondering why she didn't just put multiple kernels in the hair straightener at once, she did and it turns out they're much harder to keep a hold of.
Watch some of her failed attempts below:
Now where did we put those old hair straighteners?