WATCH: OK Go Go Slo-Mo In The One Moment Video
23 November 2016, 16:27 | Updated: 1 December 2016, 12:04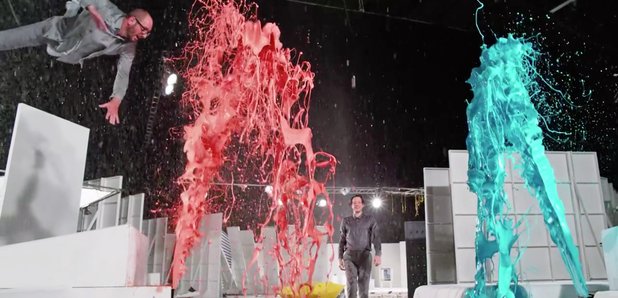 The slo-mo video, which sees the band amongst exploding salt, paint buckets and guitars was filmed in just seconds.
OK Go have created another stunning video, and its pretty hard to get your head around
Directed by frontman Damian Kulash, Jr. the promo sees the band captured in just a mere matter of seconds in slo-motion, surrounded by the likes of exploding paint, balloons and salt.
Watch the, which they made in collaboration with Morton Salt, below:
On the making of the video Kulsash revealed: "We constructed a moment of total chaos and confusion, and then unraveled that moment, discovering the beauty, wonder, and structure within."
Talking about the moment they blow up acoustic guitars, the Here It Goes Again singer assured they were "already being scrapped by Fender for not meeting their quality control standards, which is to say they were defects".
He added, jokingly: "No playable guitars were harmed in the making of this video."
Photo: Facebook/OK Go