WATCH: Motörhead's Lemmy Stars In Final Ad For Finnish Milk Company
8 January 2016, 11:36 | Updated: 8 January 2016, 13:33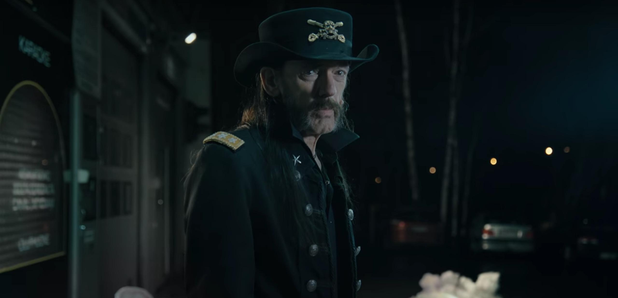 An improvised outtake from the Motörhead frontman has been used as a tribute to the rock star.
A milk advert from Lemmy Kilmister has surfaced on YouTube, following his death on 28 December 2015.
The ad, which sees the Motörhead frontman deliver lines after walking out of a bar, was made a month ago for Finnish milk brand Valio. However, it has been updated with Lemmy's own improvised outtake, as a tribute to the late singer.
In this version, pointing his cane at the camera the Ace Of Spades singer says: "I don't drink milk, and I never will. You assholes."
The description written by hasanpartners on the video explains: "This is offered in celebration of the life of a lovely, exceptional man – a man who celebrated life so vibrantly himself. We were first shooting a remake of an iconic Finnish milk ad. The tone of this ad that was shot a month ago was changed to make it a heartfelt tribute, however modest. A take that came late in the shoot was selected – one of Lemmy's brilliant improv moments that was never in the script. This was our magical encounter with a great man – and we're honoured to share it with the world. Thank you, Lemmy."
Meanwhile, a live stream of Lemmy's memorial service is set to take place tomorrow on Saturday 9 January.
The band broke the news on their official YouTube account, inviting fans to "toast along" with them.
Memorial service and celebration of Lemmy will be live streamed for all Motörhead fans. #motorhead #lovelemmy https://t.co/p0lTVQHxRI

— Official Motörhead (@myMotorhead) January 5, 2016
On the same day, a memorial has also been arranged in Lemmy's favourite bar, The Rainbow Bar And Grill, but has since been extended to the whole of the Sunset Strip.