WATCH: Club-Goers Left Holding Up The Ceiling After Collapse
13 February 2017, 11:30 | Updated: 23 February 2017, 19:02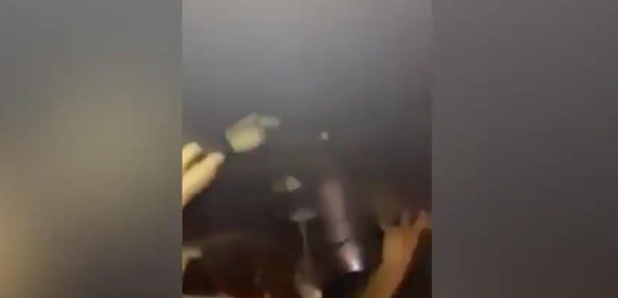 Revellers were forced to hold up their hands after part of the ceiling began caving in at The Factory nightclub.
Students at the Manchester venue were left shocked in the early hours of this morning when the mirrored ceiling began caving in, leaving them to hold it up themselves.
Watch the moment it unfolded courtesy of this video by World News Daily:
As The Metro reports, Tom Foster - who was at the club at the time of the incident - said: "As soon as the ceiling went all the lights smashed and fell on everyone, there was crying and screaming, we were just standing there holding it up, with half the room in darkness.
"It took about two minutes for the DJ to stop, then bouncers rushed in, but there was no plan.
"I was surprised there was no announcement, I would have thought there would be in a situation like to help people calm, when half the room is holding up the ceiling of a very old building."
A spokesperson for the club told the Manchester Evening News: "A section of plasterboard came loose from the first floor. The same section that came loose on this exact weekend two years ago.
"At this stage we are uncertain how or why – no one was hurt and the club was evacuated purely as a precaution – there is no structural issue."
Photo: YouTube/World News Daily