WATCH: Metallica Perform Enter Sandman In A Supermarket
17 December 2016, 06:00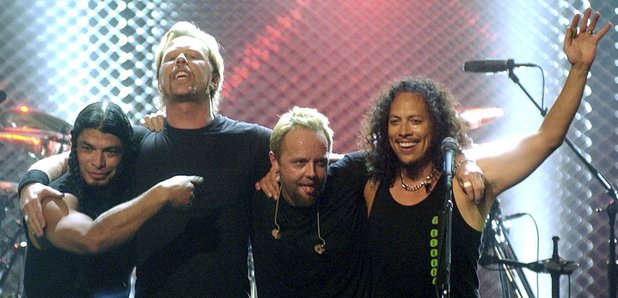 According to reports, the heavy metal rockers were filming a scene for Billy On The Street.
Footage has emerged which sees Metallica performing in a supermarket.
As TMZ reports, James Hetfield, Lars Ulrich, Kirk Hammett and Robert Trujillo surprised Gelson's supermarket in Hollywood with a rendition of their iconic hit for a scene on Billy On The Street.
See them in action here:
When the band walked up to the deli counter to sing their 1991 track, it seems they found a big fan in the guy behind the till who didn't hesitate to head bang and sing along.
Rock on!