WATCH: Metallica Play Enter Sandman On Classroom Instruments
12 August 2017, 06:00 | Updated: 21 August 2017, 17:54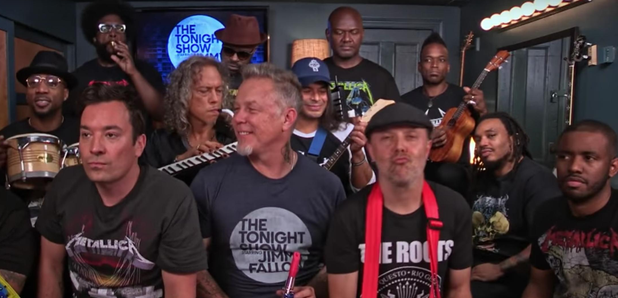 Celebrate the 26 years of the band's Black Album with this cute rendition of their famous track.
Metallica's Black Album turns 26 years old this week.
Their fifth studio LP, which was released on 12 August 1991 and spawned the likes of Enter Sandman, Nothing Else Matters and Unforgiven, is undoubtedly one of the band's most critically acclaimed records.
And, while they've probably played Enter Sandman thousands of times over, one of their most memorable performances has to be the heavy metal rockers' rendition with classroom instruments.
Watch James Hetfield and co. sing a charming rendition of their 1991 single on The Tonight Show Starring Jimmy Fallon:
Metallica have never sounded cuter.