WATCH: Martin Compston & The Stone Roses Have A Weird Connection
23 July 2018, 17:56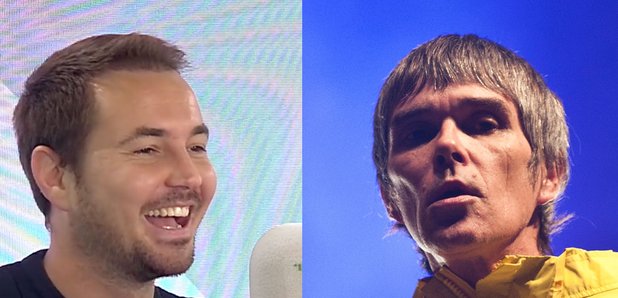 The Line Of Duty star is a big fan of the Manchester band.
Martin Compston visited Radio X's Gordon Smart, and shared his strange connection with The Stone Roses.
The Line Of Duty actor revealed he's moved into the garden gnome game by teaming up with the man behind The Gnome Roses.
Watch our video here:
Talking about the venture, Compston joked: "I think the normal life of a successful actor is to move into the gnome business."
He added: "No basically I do a a charity gig every year for my local hospice, and the guy who puts it on with me is a sort of well-known music legend, and he had a little side business in garden gnomes- most notably The Gnome Roses".
See them here:
THE GNOME ROSES pic.twitter.com/gcT6mH2Urt

— Jordan (@Jgallagher89) August 15, 2016
Compston, who's also starred in the likes of SoulBoy, Filth and Silent Witness, revealed that his Line Of Duty fame has led to fans taking sleeping selfies with him and grabbing him in the streets.
Asked by Radio X's Gordon Smart how his life has changed since the series, he replied: "It's kinda getting to that weird stage, like coming down on the plane this morning you're kinda noticing people kinda taking sneaky pictures of you falling asleep..."
Watch him recall his weirdest fan moments here:
He added: "Everyone keeps shouting 'You're alive! You're alive!'
"It's funny, I mean I love it because I'm really overwhelmed with the response, but it does get funny with people coming up and touching you and checking you're alright...
"And one of the weirdest ones I had was on the first series when my hand was in a vice, some lassie just panicked and ran down the street and started grabbing my hand and looking it over for bruises and stuff."