WATCH: Legend Crowd Surfs In A Wheelchair At A NOFX Gig
9 November 2016, 08:00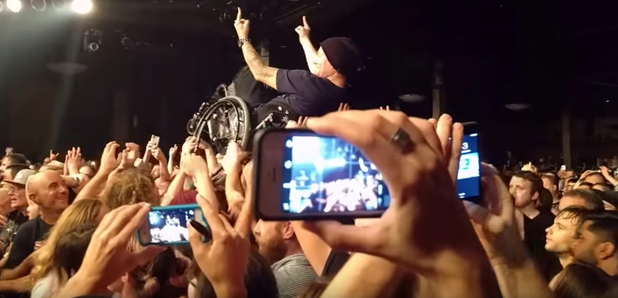 See the moment, which was captured at the punk rock band's Vancouver show.
Crowd surfing is a right of passage for every rock fan, so it's not uncommon to see people riding a sea of hands at any given gig.
But when Kevin Brooks crowd surfed in his wheelchair at NOFX's Vancover show last weekend (5 November), even the band stopped to take notice.
Watch the moment which was captured by his friend Sean Peeson here:
Peeson wrote in the video's description: "This is not the first time he's done this and I really hope won't be the last!"
Same here!
Photo: YouTube/Seen Peeson via Stoyful