WATCH: Gorillaz Announce Humanz Album, Drop Four New Tracks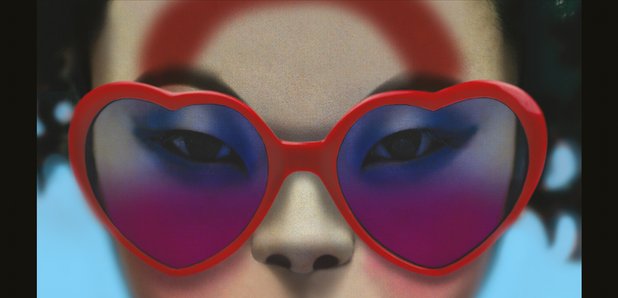 Get the details of their fifth studio album and watch their videos, which feature four new tracks.
Gorillaz have announced the details of their fifth studio album, Humanz, which is set for release on 28 April 2017.
The Damon Albarn and Jamie Hewlett-created animated outfit have released the follow-up to 2011's The Fall, alongside four new tracks.
Their 14-track album sees Murdoc Niccals (bass), Noodle (guitar), Russel Hobbs (drums) and 2D (vocals) joined by a stellar line up of artists, including Jenny Beth (savages), De La Soul, Grace Jones, Vince Staples and Rag'n'Bone Man.
The news was teased out earlier today, with the album title spelled out on Instagram: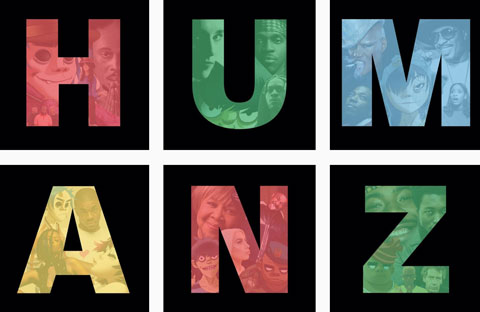 The album details were revealed alongside Jamie Hewlett-directed epic videos, which previewed four new tracks in Saturnz Barz, Ascension, Andromeda, and We Got The Power.
Listen to the four new tracks now!
Saturnz Barz
We Got The Power
Andromeda
Ascension
Humanz is available on standard CD, vinyl and as a digital download, as well as a 19-track 2-CD Deluxe. A limited edition Super Deluxe Vinyl Box Set featuring additional alternative versions of all 14 album tracks will also be available.
Get the full tracklist for Humanz here:
1. Ascension feat. Vince Staples
2. Strobelite feat. Peven Everett
3. Saturnz Barz feat. Popcaan
4. Momentz feat. De La Soul
5. Submission feat. Danny Brown & Kelela
6. Charger feat. Grace Jones
7. Andromeda feat. D.R.A.M.
8. Busted and Blue
9. Carnival feat. Anthony Hamilton
10. Let Me Out feat. Mavis Staples & Pusha T
11. Sex Murder Party feat. Jamie Principle & Zebra Katz
12. She's My Collar feat. Kali Uchis
13. Hallelujah Money feat. Benjamin Clementine
14. We Got The Power feat. Jehnny Beth
Bonus material on Deluxe:
15.The Apprentice feat. Rag'n' Bone Man, Zebra Katz & RAY BLK
16. Halfway To The Halfway House feat. Peven Everett
17. Out Of Body feat. Kilo Kish, Zebra Katz & Imani Vonshà
18. Ticker Tape feat. Carly Simon & Kali Uchis
19. Circle Of Friendz feat. Brandon Markell Holmes